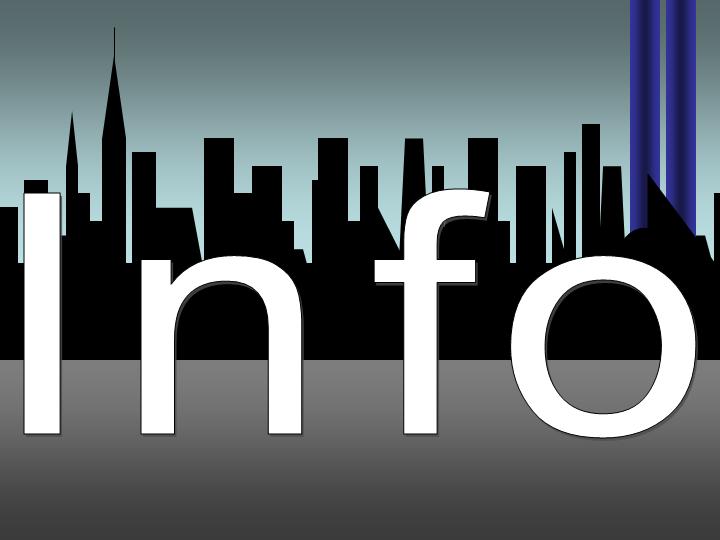 Affinity 2007 Conference
NYU Kimmel Center, New York, NY
July 8 - 12, 2007

Activities
The Metropolitan Museum of Art
Fifth Avenue @ 82nd Street, New York, NY 10028 | 212-879-5500
March 27, 2007-July 8, 2007
Venice and the Islamic World, 828–1797
This exhibition will examine the relationship between Venice and the Islamic world over a thousand-year period, focusing on artistic and cultural ideas that originated in the Near East and were channeled, absorbed, and elaborated in Venice, a city that represented a commercial, political, and diplomatic magnet on the shores of the Mediterranean.
March 13, 2007-November 25, 2007
Incisive Images: Ivory and Boxwood Carvings from the Renaissance & Baroque
Small in scale but grand in impact, ivory sculpture starred in private collections throughout the Renaissance and Baroque, particularly in the courts of Central Europe, where the art form reached its apogee. The fine grain and lustrous texture of this exotic material permitted virtuoso carvers to extract maximum expression.
February 10, 2007-August 26, 2007
Journeys: Mapping the Earth and Mind in Chinese Art
This exhibition, featuring 70 works dating from the 11th to the 21st century, explores the theme of journeys both real and imagined. Depictions of real journeys range from intimate scenes of individual departures and returns to grand imperially commissioned panoramas of royal inspection tours and extravagantly detailed maps of the YangziRiver.
December 22, 2006-September 3, 2007
One of a Kind: The Studio Craft Movement
The studio crafts movement developed in the United States during the post–World War II years. By the 1970s in both Europe and the United States, a shifting political climate and an "anything goes" art scene encouraged a new freedom of artistic expression.
October 24, 2006-September 3, 2007
Coaxing the Spirits to Dance: Art of the Papuan Gulf
The powerful and graphically arresting sculpture of the Papuan Gulf area of New Guinea will be presented in a context that demonstrates how deeply embedded art was in the region's social life in the late 19th and early 20th centuries. The sculptures represent spirits in the form of masks, figures, and ancestor boards.
February 15, 2005-September 3, 2007
The Armored Horse in Europe, 1480–1620
The horse was an integral part of Medieval and Renaissance culture, not only as a beast of burden but also as a sign of rank and status. For the nobility equitation was an essential skill, both socially and militarily. Horses played a pivotal role in warfare for several centuries & often wore armor as elaborate & expensive as that of their riders.
May 22, 2007-September 23, 2007
Neo Rauch at the Met
On view will be six new paintings made specifically for this exhibition by the artist Neo Rauch. This showing will be the third in a new series dedicated to young artists, featuring Tony Oursler in 2005 and Kara Walker in 2006.
May 22, 2007-August 19, 2007
Impressionist and Early Modern Paintings: The Clark Brothers Collect
More than 60 celebrated masterpieces owned by rival brother collectors—Robert Sterling Clark (1877–1956), founder of the Sterling and Francine Clark Art Institute in Williamstown, Massachusetts, and Stephen Carlton Clark (1882–1960), a former trustee and illustrious donor to The Metropolitan Museum of Art—will be brought together.
May 15, 2007-September 3, 2007
Gabriel Orozco
Although rooted in the materials and cultural traditions of his native Mexico, Gabriel Orozco finds inspiration, collaboration, and opportunity around the world. His ephemeral sculptures—sand on a table, a shoebox in snow, clay bearing the imprint of his hand—are given longer life by way of photography.
May 9, 2007-August 5, 2007
Poiret
In the annals of fashion history, Paul Poiret is best remembered for freeing women from corsets and further liberating them through pantaloons. However, it was Poiret's remarkable innovations in the cut and construction of clothing, made all the more remarkable by the fact that he could not sew, that secured his legacy.
May 1, 2007-October 28, 2007
Frank Stella on the Roof
An installation of recent works in stainless steel and etched aluminum by the prolific American artist Frank Stella, set in the most dramatic outdoor space for sculpture in New York Cityworks in stainless steel and etched aluminum by the prolific American artist Frank Stella, set in the most dramatic outdoor space for sculpture in New York City: The Iris and B. Gerald Cantor Roof Garden, which offers a spectacular view of Central Park and the Manhattan skyline.July 2, 2007
May 1, 2007-July 29, 2007
Frank Stella: Painting into Architecture
For more than a decade, the American artist Frank Stella has been designing various structures, from a band shell, to a house, to a museum. This exhibition will focus on three projects, displaying drawings, small and large models, and related paintings and sculptures.
The Museum of Modern Art (MoMA)
11 West 53rd Street | 212-708-9400
June 3, 2007-September 10, 2007
Richard Serra Sculpture: Forty Years
One of the preeminent sculptors of the twentieth century, Richard Serra (American, b. 1939) has long been acclaimed for his challenging and innovative work, which emphasizes materiality and an engagement between the viewer, the site, and the work.
Solomon R. Guggenheim Museum
1071 Fifth Avenue (at 89th St.), New York, NY | 212-423-3500
April 27, 2007-August 6, 2007
Divisionism/Neo-Impressionism: Arcadia and Anarchy
This focused exhibition of approximately forty paintings comprises works by the masters of Italian Divisionism, such as Giovanni Segantini, Angelo Morbelli, and Giuseppe Pellizza da Volpedo, together with significant Neo-Impressionists paintings by, among others, Georges Seurat, Paul Signac, and Camille Pissarro.
American Museum of Natural History
Central Park West, New York, NY 10024 | 212-769-5100
November 18, 2006-August 19, 2007
Gold
 A spectacular exhibition that will explore the historical fascination with this enduring icon of wealth, beauty, and power. Showcasing a vast array of extraordinary objects gleaned from the geology and cultural anthropology holdings of major museums and private collections around the world.
Brooklyn Museum of Art
200 Eastern Pkwy. at Washington Ave., Brooklyn, NY | 718-638-5000
June 29, 2007-September 30, 2007
Reading the Cards: David Bunn & the Brooklyn Museum Library Card Catalogue
David Bunn will pay tribute to the Brooklyn Museum's nearly two-hundred-year-old card catalogue in his current, improvisational project. One of the most distinguished second-generation Conceptualists to emerge in California in the late 1980s, Bunn has worked with discarded library and museum catalogues from around the world to create unique works.
April 6, 2007-July 8, 2007
The Art of Collaboration: Donald Saff Tech
Saff Tech Arts was a collaborative workshop in Oxford, Maryland, founded in 1990, where such artists as Nancy Graves, Roy Lichtenstein, Robert Rauschenberg, and Robert Rosenquist created two- & three-dimensional works with the assistance of Don Saff. This exhibition will present the work of some of the finest American artists working in the 1990s.
March 30, 2007-July 29, 2007
Kindred Spirits: Asher B. Durand and the American Landscape
This exhibition of approximately seventy works will be the first monographic exhibition devoted to Asher B. Durand's career in more than thirty-five years. Durand was both an influential artist and the acknowledged dean of the American landscape school from his election as president of the National Academy of Design in 1845 until his death in 1886.
March 23, 2007-September 16, 2007
Pharaohs, Queens, and Goddesses
This exhibition is the inaugural biographical gallery show of a series in the Elizabeth A.Sackler Center for Feminist Art. Presented in tandem with Judy Chicago's The Dinner Party, the exhibition is dedicated to powerful female pharaohs, queens, and goddesses from Egyptian history.
December 22, 2006-August 12, 2007
Magic in Ancient Egypt: Image, Word, and Reality
How the early Egyptians, known throughout the ancient world for their expertise in magic, addressed the unknown forces of the universe is explored in this exhibition of twenty objects from the Brooklyn Museum's world-famous collection. In ancient Egypt there was no distinction between religion and magic.
Cooper-Hewitt Nat'l DesignMuseum, Smithsonian Institution
2 East 91st Street, New York, NY 10128 | 212-849-8420
December 8, 2006-July 29, 2007
National Design Triennial: Design Life Now
The third Triennial brings together the experimental designs and emerging ideas—including animation, new media, and fashion, robotics, architecture, product, medical, and graphic design—at the center of American culture from 2003 to 2006.
October 6, 2006-September 17, 2007
Made to Scale: Staircase Masterpieces for the Permanent Collection
The fifth exhibition in the Nancy and Edwin Marks Gallery will present the Eugene Thaw collection of staircase models, which is the largest known collection of these works outside of France. The models, the majority of them from 19th-century France, represented exercises in technical virtuosity, demanding knowledge of cantilevering, balance, etc.
Museum of Biblical Art
1865 Broadway, New York, NY 10023 | 212-408-1500
May 31, 2007-August 26, 2007
Biblical Art and the Asian Imagination
This exhibition explores how the Christian story is adapted to appeal to a largely non-Christian audience. Paintings by such contemporary Asian artists as He Qi (China), Nalini Jayasuriya (Sri Lanka), Sawai Chinnawong (Thailand), and Nyoman Darsane (Bali) demonstrate the different ways in which artists from diverse cultures reconceive the Bible.
International Center of Photography
1133 Avenue of the Americas, 43rd Street | 212-857-0045
May 11, 2007-September 9, 2007
The Biographical Landscape: The Photography of Stephen Shore, 1968 - 1993
In the 1970s, Shore set the standard for large-format color photography of the vernacular landscape, transforming the environment into evocative tableaus. Drawing largely from Uncommon Places, the exhibition will also feature a selection from American Surfaces, snapshots photographed on the road to Amarillo, Texas; and more.
May 11, 2007-September 9, 2007
Let Your Motto be Resistance: African American Portraiture
Images from the mid-nineteenth century to the present illuminate the changing roles of African American photographic portraiture. Among the subjects Paul Robeson, Wynton Marsalis, Nat "King" Cole, Eartha Kitt, Marian Anderson, Louis Armstrong, Sarah Vaughn, Judith Jamison, and Langston Hughes.
May 11, 2007-September 9, 2007
Amelia Earhart: From Image to Icon
Between 1928 and her disappearance in 1937, Earhart's image was frequently in the newspaper, covering her record-breaking flying exploits, or in magazines, profiling her forays into clothing design or her endorsements for everything from cigarettes to luggage. She became the embodiment of the new roles that began to seem possible for American women.
New-York Historical Society
170 Central Park West (at 77th St) | 212-873-3400
November 17, 2006-September 3, 2007
New York Divided: Slavery and the Civil War
New York Divided, a major new exhibition opening to the public on November 17 and running through September 3, 2007, offers a glimpse into the culturally divided NYC of the mid-1800s – a Confederate haven and financial epicenter of the slave-based cotton trade.
The Jewish Museum
1109 Fifth Avenue, New York, NY 10128 | 212-423-3200
September 26, 2004-July 31, 2007
Our Great Garden: Nurturing Planet Earth
The Jewish concept of Tikkun Olam translates from Hebrew to 'Repairing the World.' This new exhibition for families & children explores ways in which we can fulfill this value in our daily lives, through appreciation and protection of the natural environment. The exhibit focuses on three central themes.
Center for Jewish History
15 West 16th Street | 212-294-8301
April 4, 2004-December 31, 2013
Luminous Manuscript
Commissioned for installation in the Paul S. and Sylvia Steinberg Great Hall, the work of artist Diane Samuels, created a mosaic tablet consisting of more than 75,000 Jerusalem stone and Starphire glass tiles. She gathered archival materials and handwritten documents from the Center partners'collections and entries from the public in 56 languages.
September 11 Anniversary Events & Exhibits
New York City Police Museum
100 Old Slip, New York, NY 10005 | 212-480-3100
A permanent exhibit that chronicles the role the NYPD played in response to September 11, 2001. Exclusive on-camera interviews, striking photographs, and numerous Ground Zero artifacts, will tell the story.
Museum of Chinese in the Americas
70 Mulberry Street, New York, NY 10013 | 212-619-4785
To better understand the consequences of 9/11 on Chinatown and Chinese New Yorkers, the Museum of Chinese in the Americas created Ground One, which aims to provide an in-depth portrait of the ways in which the identity of a community, largely neglected by national media following 9/11, has been indelibly shaped by that day.
World Trade Center Memorial Foundation
Fence at Ground Zero | 212-312-8800
Here: remembering 9/11
"here: remembering 9/11" features a selection of photographs from the "here is new york: a democracy of photographs" exhibition, which formally opened to the public in New York City on September 25, 2001, as well as additional photographs commissioned for the 5th anniversary.
Sal's Comedy Hole
89 MacDougal Street | 917-544-2013
August 14, 2006-August 14, 2007
Live Comedy 7 nights a week.
Welcome to Sal's Comedy Hole New York City's edgiest comedy club, located in the Heart of Greenwich Village at the famous intersection of Bleecker & MacDougal Streets. Our philosophy is simple, bring you the edgiest comedians matched with exquisite food at a reasonable price, making Sal's Comedy Hole a one of a kind Greenwich Villa.
Big Apple Jazz / EZ's Woodshed
2236 Adam Clayton Powell Jr. Blvd| 212-283-5299
Jazz in Harlem - for free!
Get steeped in the Harlem Jazz Scene at New York's only jazz day club/gift shop/art gallery/cafe. All ages will enjoy 2 bands everyday at no cost. You'll be delighted by surprise guest vocalists and soloists from the world capital of jazz who stop by this beautiful Harlem oasis on the boulevard that brought us Billie Holiday and Louis Armstrong.
Lincoln Center for the Performing Arts
70 Lincoln Center Plaza, New York, NY 10023-6583 | 212-362-6000
July 13, 2007-July 21, 2007
The Kirov Opera presents Richard Wagner's The Ring Cycle 2007
Richard Wagner's Der Ring des Nibelungen will be the centerpiece of the Lincoln Center Festival. This Ring Cycle made history at its premiere in 2003 in St. Petersburg as it was the first to be produced by a Russian opera company since before World War I. Valery Gergiev, Artistic and General Director of the Mariinsky Theatre, conducts.
Fireworks - July 4, 2007
Macy's Fourth of July Display
East River
Manhattan
Baseball - July 6, 7 and 8, 2007
New York Yankees vs. Los Angeles Angels
Yankee Stadium
The Bronx
Tea in the Garden - Sunday July 8 and 15, 2007, 1:30 pm
Enjoy a delightful tea in the garden (sandwiches, scones, sweets, & plenty of tea)
$50 per couple, $40 for members
Location: Merchant's House Museum: 29 East 4th Street
Phone number: (212) 777-1089
Please contact affinity2007@affinitynyc.org for more information.