WELCOME
The ISMR is pleased to announce and welcome you to New York City from Sunday July 8th, 2007 through Thursday July 12th, 2007 for its 17th biennial meeting, Affinity 2007. In the tradition of Affinity meetings past, the program will include an inaugural lecture/reception, several prominent keynote speakers, contributed oral and poster presentations, exhibits, the Pierce Award in Affinity Technology, the Roche Younger Investigators Award and a Gala dinner cruise on New York Harbor.
VENUE
The venue for Affinity 2007 will be the Kimmel Center on New York University's Washington Square Campus, located in the heart of Manhattan's Greenwich Village.
NYU Kimmel Center for University Life
60 Washington Square South
New York, NY 10003
TOPICS
The organizers of Affinity 2007 look forward to an exciting program covering a range of "Affinity"-related topics, including applications of affinity technologies and molecular recognition in cell-based systems, chromatography, diagnostics and drug discovery. Like previous Affinity meetings, we anticipate the attendance of a wide range of international and national scientists from academia, government and industry.
STUDENTS
We particularly encourage the attendance and participation of students, who represent the future of this meeting, the ISMR and the advancement of affinity technology/molecular recognition at large. Toward this end, the low cost university housing will be available and offered on the basis of participation and need.
ACCOMMODATIONS
Hotel accomodations at group rates will be available through two local hotels: Washington Square Hotel in Greenwich Village and Club Quarters Downtown in the Financial District. It has been brought to our attention that attendees may want to save by sharing accommodations with another attendee. If so, please let us know and we can assign you one.
SPONSORS
The organizers of Affinity 2007 are particularly grateful for the support of our Sponsors. Their active participation and contributions throughout the years have been invaluable to the continual success of our meeting.
ACKNOWLEDGMENTS
I would like to express my personal appreciation to New York University for hosting the Affinity 2007 conference, especially Pamela Bolen and Jonathan Ross.
DEDICATION
Affinity 2007 is dedicated to Alexander Isaac Ehrlich!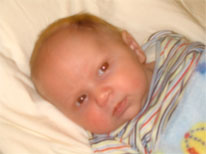 Welcome to the Apple!!!
Please contact affinity2007@affinitynyc.org for more information.
o